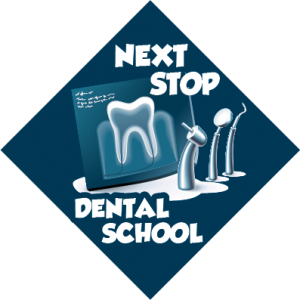 Good morning! Today is the most important day for every pre-dental student planning on attending dental school for the 2015-2016 school year! The 2015 AADSAS application IS NOW OPEN! By now you should have most of the application completed; if not, don't hesitate to make an account and start filling out the application as you collect all the required information! There is still plenty of time to turn everything in so don't panic!
Keep in mind that dental school admissions are based on a rolling admissions system, in which fewer people are admitted as time passes. In essence, it is easier to get into dental schools if you apply right away rather than a few months in.
Apply for the Fee Assistance Program IMMEDIATELY

If approved, this program can save $431 dollars on your application
May take a few weeks to process
First-come first-serve basis

Apply as soon as you have everything ready. Don't let a busy work schedule/social life get in the way.
WARNING HIGHLY ADDICTING: Stay away from the pre-dental forums!

This can make every day of the application process drag out.
If you need to stay up to date, subscribe to specific threads.
Use a forum reader application like Tapatalk.

Take a moment to consider if you would actually attend a school if accepted. Many people apply to dental schools and never plan on accepting an offer from a particular school. Save yourself the money.

Write a list of why you want to attend each and every program. This will come in handy later.

Don't submit your application on day 1. Fill it out over a few days. This will help you correct any typos and may help you recall more activities you have been involved in over the years.

Once you submit, you can no longer make any modifications!

Keep an organized excel sheet for the entire application process

Include application received confirmation, secondary information, link to school application portal, username, password, admissions email, phone, address, notes, and financial aid information.

Never lose hope! If you are reading this site then you truly care about a future in dentistry. Admissions can tell who is passionate about dentistry and who is not. Good things will come your way. My application didn't get much attention before January 2014.
If you are taking classes, make sure your courses allows makeup work for missing lecture/quizzes/midterms for an interview. Let your professor know ahead of time if you plan on missing class due to an interview. Many of my professors made special accommodations for students attending interviews. On the contrary, some professors do not make any accommodations. Some dental schools do not allow interview day rescheduling.
How do I make a DENTPIN?
A DENTPIN is needed in order to apply and take the DAT as well as opening an AADSAS application. Most of you should have a DENTPIN from taking the DAT; however, for those taking the DAT after submitting their AADSAS please visit the DENTPIN registration page now and pay for the DAT soon! There is a bit of processing time involved.
I forgot my DENTPIN. What should I do?
If you forgot your DENTPIN search your email inbox for the subject "DENTPIN Registration Successful" or click one of the links below to resend the information:
How do I make a Portal account?
When the application opens at 12:00 PM EST on June 2, 2014, the option to "Create New Account" will be activated and can be found immediately under the login on the left hand side. This is when you'll be able to create a username and password. Make sure you have your DENTPIN handy, you'll need it to create an AADSAS application account!
What do you mean by apply early?
Applying early doesn't mean just submitting your application. It means having your application 100% complete by the end of July. If any part of your application is missing, a school will put your application on hold, and your application will not be evaluated until all the missing parts have arrived.
If the school is waiting for new DAT scores, they will get them shortly following the exam (approximately 3 weeks). Don't worry! There will be plenty of spots left at every dental school. Many people submit their application in June prior to taking the DAT. It is a fairly common practice and as a result many people will be at the same stage.
If the school is waiting on letters of recommendation, remind the writer that your application is already submitted and is currently on hold until all the components like the letter of recommendation are submitted. Do not pressure them! It was your responsibility to give them enough time to finish the letter.  Pressuring them will only result in a poorer letter and potentially finding its way into your letter.
Generally, if you apply before the end of the month of July, you are considered an early applicant. Applications within the first month are immediately processed but not reviewed by dental schools for roughly another month (it varies for each dental school). As a result, submitting on the first day does not have a significant advantage over submitting than the end of June. However, the rule of thumb is that if you have all the sections ready, then you should submit it as soon as the application is available.
There isn't a distinct cut-off for what is defined as an early applicant. Think of it as a gradient throughout the cycle. The later it is in the cycle one submits, the less early an applicant is.
When should I take my DAT if I have not done it yet?
It is highly recommended that the DAT is completed as early as possible. Having a DAT score is not a requirement to submit the application. You can indicate that you plan to take it in the near future. To still be considered a moderately-early applicant, you should have your DAT done no later than the end of July. You can take your exam later than that, but your application will lose its early advantage it had when you initially submitted it. Applications missing sections are put on hold until the section missing is received. I have heard of people taking the DAT as late as October or November of their application cycle!
What is a good DAT score?
You should aim for as high as possible, however a nice"safe" score is 20 and above. This applies to virtually all dental schools. Rule of thumb is that if you score under 17 on any section, then you should retake the test. To put this into perspective, a 16 is on average approximately 50% correct. Anything that low is not considered a competitive score and may be immediately rejected at many dental schools.
Should I Retake the DAT?
You can take the DAT once every 90 days and are only allowed 3 attempts. In most cases, your last attempt is the score that is reviewed by dental schools. Please be aware that any regression in score will override any higher scores previously earned. Only take the test if you are ready to take it again, do not do it just because you can! If you are taking the DAT while applying, make sure you give yourself adequate time to prepare. Extending your test date by a week will be more beneficial than waiting 3 whole months in order to retake it.
How long does it take for dental schools to receive my application?
Your application's delivery time can vary significantly depending on when you submit. If you submit during the peak of the cycle (typically the end of June/early July) the processing time on your application could be 3 or 4 weeks long. During this time period, your transcripts will be compared to the grades entered on the AADSAS application. This can take a significant amount of time especially during the peak of the application season.
AADSAS only mails out applications on Fridays and mailing can take up to a week for schools located on the west coast (AADSAS is located on the east coast). Applicants use these Friday mailing dates to compare application submission times. These are commonly referred to as "batches" with the first batch being the 3rd Friday of June and each following batch mailing 7-days after the last. This batch delivery system is frequently used by applicants and seems to be based on similar status changes occurring at the same time on the AADSAS website. From my experience, pre-dental students from the same batch typically get an interview invite at the same time. There are exceptions to this. For example, my friend and I who were both in batch 3 interviewed nearly 6 months apart for one school.
Once dental schools have your application in hand, the processing time can vary and take up to a month to acknowledge your application has been received. In the meantime, fill out any available secondary applications. If you have not heard back from a dental school a month after your application is mailed out, I would recommend confirming with the school that they have received it.
For this reason I like to approximate that some schools fall under a 3-6 week window while other schools fall under a 6-8 week window. It is best to have the mindset that all of your desired dental schools will review your application no earlier than 8 weeks after filling out your application. This way, you give yourself a specific goal that will prevent your applications completion from dragging on for weeks or months longer than it should!
Can I submit my official transcripts before the AADSAS application opens?
No, official transcripts will not be accepted unless they are sent along with the AADSAS "Transcript Matching Form". Once the AADSAS application is submitted, you will be provided with a form to deliver to all the schools you have attended. The form includes a barcode that allows AADSAS to locate and verify your application.
I am a third year undergraduate applying this cycle. Do I wait until spring quarter grades are posted before sending my transcript?
Without knowing more about your situation, I would wait (like I did). Many schools have a 3 academic year minimum making waiting for your spring grades the safe route. The more coursework on your application, the stronger of an applicant you will be.
Spring quarter grades may not appear on your transcript until a few extra weeks after you know your grades. Let the office know not to send the transcript until spring grades are officially posted. Waiting may make it difficult to be in the first batch of applications mailed out, however, your application will still mail out within the first few batches. There will be no negative affect on your overall application.
Can I submit my Letters of Recommendation/Evaluation before the AADSAS application opens?
No, Letters of Recommendation and Letters of Evaluation will not be accepted unless they are sent along with the AADSAS "Letter of Evaluation Matching Form". Once the AADSAS application is submitted, you will be provided with the form to give to all recommenders, interfolio, or similar services offered by most colleges. The form includes a barcode that allows AADSAS to locate and verify your application.
What should I do while I am waiting for dental schools to receive my application?
After submitting your application through AADSAS, check all the websites of the applied dental schools to learn more about their secondary application. Many schools view a secondary application as a REQUIRED supplemental application in order for an application to begin review. Other schools may send a secondary application after an applicant meets their initial requirements like GPA and DAT scores. You can find basic information (e.g. cost of application and if the secondary application is invite only or public) about any dental school's supplemental application on the ADEA Supplemental Information webpage. Begin filling out any secondary applications that are available. You can find information about supplemental applications before they are released on resources like StudentDoctor.net or from your pre-dental/dental student colleagues.
Supplemental applications that are available openly to all applicants can be found through the dental school's website. These supplemental applications usually open up around the same time as the AADSAS application. To find out more information about a particular school's supplemental application, go to the prospecting students section of the website or search the phrase "[dental school name] dental supplemental/secondary application" using a search engine like Google. You can also add "Student Doctor Network" to the end of the search phase to read discussions about the secondary/supplemental application from fellow dental school applicants.
Please note that some supplemental applications are invitation only which requires the dental school applicant to pass the initial screening of academic performance before being approved to fill it out.
What if I submit my application immediately, but I am waiting for a letter of recommendation?
Every requirement of the application must be ready in order to have the application reviewed by dental school admissions. If any part of the application is missing, the whole application is put on hold until the required pieces are submitted. This most commonly happens due to a late letter recommendation. It is highly recommended that you request a letter of recommendation very early on in the process and give the writer a deadline a few weeks prior to the AADSAS application cycle. This gives you a little safety window in the case that the individual may have forgotten to write the recommendation letter. That said, if this is no longer an option, it is alright. One of my letter writers didn't complete the letter of recommendation until after AADSAS opened.
The key message is that you should have EVERYTHING ready to go!
If the letter is a physical copy or is a committee letter of some sort that will be mailed to AADSAS, all you need is the contact information of the letter of recommendation writer/service and AADSAS will provide you with a "Letter of Evaluation Matching Form" that must be included with the letter of recommendation. Give this form to the writer and let them know that your application is on hold until their letter is received by the AADSAS system.
I have a few C's. Will that prevent me from getting into dental school?
1 or 2 C's will not hinder your application much. Depending on the difficulty of the class, a C can be considered acceptable.
Can I get into dental school with a failing grade (D or F)?
Yes you can! Make sure to retake the course and get a high grade. Unlike most college GPAs, AADSAS will not replace the failing grade. They will request both the failing grade and the repeat grade and use both for the GPA calculation. Be prepared to explain why you may have failed the course and what you have done to improve. Do not make excuses!!
What factors make up a strong dental school applicant in the eyes of dental school admissions?
Fulfilling all these categories will put you and your application in a very good standing. Being solid in all of these categories will make you an extremely strong applicant anywhere.
Coursework

Gives the admissions officers an idea about the difficulty of your classes, types of classes, and diversity of classes.

Course Load Sufficiency

Maintaining a dense course load throughout college is very important. This shows dental schools that you can perform strongly in very intense and demanding situations.

GPA

A numerical value calculated based on your performance in classes. Several versions of your GPA are evaluated. Mainly a science GPA and total GPA.

DAT

Standardized testing score helps balance the inconsistency in GPAs across hundreds of schools.

Letter of Recommendation

2 Science Curriculum letters of recommendation
1 Other letter of recommendation
You can submit more, but some schools may only review 3 out of however many you have.
It is better to have 3 very strong ones rather than 5 moderately strong letters.

Personal Statement

A high quality personal statement can show a lot about you and your personality. This is a great place to show to admissions officers that you are passionate about becoming a dentist.

Extra-Curricular activities

Community service is a great way to show admissions that you are doing other things than just studying. Contributions to the community go a long way especially when they know you are busy doing everything else mentioned in this list.

Leadership

Having leadership positions in organizations shows your ability to manage others and lead a team. This is vital to becoming a dentist as dentists who own private practices are the boss and are the leaders of a dental team.

Dental Experience

It is important to have some shadowing hours. Minimum recommended is 40+ hours; strong candidates have 100+ hours.  I would recommend doing as much as you can. Spending as much time in a dental environment as possible will really help you feel confident in your decision to pursue a career in dentistry and give you an idea about the daily nature of the profession.
My dental experience is the reason why I know dentistry is the career for me. An answer to the question "Why Dentistry" is much stronger when you have experiences that tell your story for you. This is a great way to perfect your personal statement.

Dexterity

Proving you have fine motor skills is vital. Pick up a hobby that involves complicated and precise movements. Hobbies like painting, sculpting, or playing an instrument not only show fine motor skills, but they also show admissions officers that you have developed an artistic edge over other dental students.
My hobby has been soldering and repairing small electronics. To me, it is like performing surgeries. Very precise movements in very tight areas are needed to perform the repairs and built electronics. Research may open up opportunities to perform surgeries on animals for various reasons. I later took on the role of performing catheterization surgeries on rats by implanting a catheter into their jugular vein. Although practicing challenges like these may be difficult to do at first, it is a great way to develop dexterity skills in a stressful environment.
Does applying for a second cycle hurt my chances?
While most schools will see that you have applied previously, they will treat your application similarly to first timers. They may also use another factor to help their decision by looking into how you have bettered yourself since your previous application. This is done by pulling up your previous application and comparing the two to see where developments have been made. If you are applying for a second cycle, be sure to emphasize your improvements during your time off and to spend time making your application look as "fresh" as possible in comparison to your previous application. This includes reworking your personal statement and descriptions, adding more activities, updating with extra classes since the last application, etc.
Does taking a year off between undergraduate and dental school hurt my chances of getting in?
Taking a year off is completely acceptable; in fact, you can take as many years off as you would like! The only catch is that you have to show that you have grown as an individual during that time period. As long as you did not spend the entire year sitting in front of the TV, there should be absolutely nothing to be concerned with when it comes to taking a break from school.
What is the AADSAS Holistic Cover Sheet?
The ADEA AADSAS Holistic Coversheet is a new page to the application that is provided to your designated dental schools. The ADEA AADSAS Application Coversheet provides a quick reference to your application by displaying selected highlights of your background, experiences, and achievements as well as an outline of academic attainments. The coversheet promotes the concept of a holistic review which considers both qualitative and quantitative of your application."
Please read the article which breaks down the AADSAS Coversheet and includes an example copy of a coversheet.
How expensive is applying to dental school?
Applying to dental school can easily total over $5,000 dollars. Be sure to budget for these expenses. I recommend reviewing a full breakdown of expenses to expect during the application cycle. Use the page to estimate your expenses based on the number of schools you plan on applying for. Be sure to add a cushion for any unexpected situation.
Where can I get status updates for each dental school I applied to?
AADSAS itself has a decent status update system that indicates the current status of your application at every dental school. Please note that it is common for the status to change a few days before or after a milestone occurs (like being accepted or receiving an interview).
You can also join the member driven DDS Applicants resource by Student Doctor Network to get the latest updates from the current pool of applicants. This website will indicate members' GPA, DAT Scores, the day they submitted their AADSAS application, as well as many other details allowing participants to get a good idea about each dental schools' stage in the admissions process.
Filling out the AADSAS is fairly straightforward. And if you need any help you can access their guide posted on the AADSAS website. Alternatively you can access our AADSAS application simulator with character limit counters and the AADSAS picture guide.
You can find answers to many more questions in our FAQ section. If I missed anything, feel free to ask me through Ask Elias. I will prioritize any application questions for the next few months.
Other resources offered by the ADEA:
Good luck and enjoy your summer! You worked hard to get the application together.