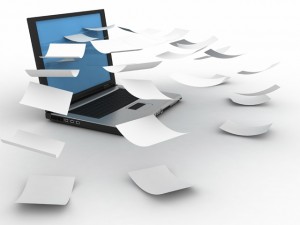 The most difficult question a school can ask in a secondary application or during an interview is "Why do you want to attend our dental school over other programs?"
This year, I have been receiving many more requests to review secondary applications among other things, and I have been noticing a very clear and concerning trend. Few people really understand what makes a dental school "unique," and those who do, fail to convince the admissions people that this attribute makes the school a perfect fit for them. Every secondary application had the SAME EXACT answer as every other student. While this isn't necessarily "wrong," it fails to show the admissions personnel that you spent an adequate amount of time researching their program, in some cases reciting information that is flat out false.
For example, students have been putting heavy emphasis on keywords mentioned by schools such as an "inter-professional" education, when in reality the school only spends a few (< 10) sessions using this system. However, these students spend a large amount of time and space in an attempt to convince a school that a "problem-based learning" or "inter-professional education" system is in sync with their learning styles. Imagine how that comes off to your interviewer or an admissions personnel.
It is clear you didn't take the time to fully research and understand the program.
You just told them you learn much better using a system they don't emphasize rather than a traditional education. This can now turn against you and can become a concern about your abilities to perform in regular classes.
This is the same thing they hear from 99% of the other applicants. How redundant and annoying do you think it is to hear over-and-over?
Your answer is not unique in any way and does not help you stand out from the other thousands of other applicants.
I hope you can now visualize why taking the answer to this question seriously is an essential part of your application.  With that said, here are 5 tips to writing a successful, convincing, and unique response to "Why do you want to attend our program?"
Cross check all of your initial research: It is really easy to gather false information from sources like Student Doctor Network. While helpful, not all of it isupdated or true. There are several fantastic resources on the web. Here are a few of my favorites!

Official: Can you answer these questions about your dental school? (Part 1) and Part 2

Many people don't know about this resource because it is hidden in the Dental Student forums and not the pre-dental forums. This is a great resource for learning about exam schedules, lectures, classmates, faculty, mentors, dental boards, patients, clinic(s), and other things about every school. Remember anybody can write these so cross check your information.

"ABC Dental School vs. XYZ Dental School" Threads in SDN Pre-Dental Forums

These discussions can be goldmines for pre-dents, but can also have a lot of false information within them. Be sure to do your own research to confirm what is said. To find these discussions, google "sdn" or "student doctor network", the name of the school  followed by "vs." Doing so should populate dozens of threads comparing the school of focus to various other schools. Notice the date of the discussion! Some of these can be REALLY old!

Ask Questions on the School Specific Discussion Forums

Current students at a dental school often keep an eye on school discussions in an effort to help out the group of applicants. Often time, if questions can't be answered by others they will jump in to help out!

Reference our FAQ on "What qualities should we look for in a dental school that will prepare you well for the profession?"

Ideas on things to look for and why they may be important for your education.

Talk to Current Students and Alumni of the Dental School: 

Ask your local pre-dental society if they keep a record of alumni at various dental schools, if not, suggest they start to do so!

In this day and age, it is incredible easy to find people through social networking websites like Facebook. These lists of alumni can really come in handy when pre-dents have questions on specific programs and are excellent in helping with the transition into dental school. For example, one of the things we started last year with the Pre-Dental Society at UC Irvine was documenting known alumni from the organization. The current alumni list can be viewed on the group's  website.

Ask the Dentist you Shadowed or Friends/Family for Alumni: Getting feedback from dental students is great, but information from alumni of these schools can be extremely valuable.

Everybody knows a dentist! Finding individuals who graduated from the program can speak in retrospect as to what they found most useful about the program and essential to their successful careers.

Visit the School Website and Call for Additional Resources: The schools website can have a lot of information about the school and the good stuff takes a bit more effort to find.

When researching UCSF and UCLA I came across the two greatest resources through their websites. The Annual Report at UCLA School of Dentistry and the UCSF School of Dentistry Magazine are goldmines for cutting edge details about the schools. These resources informed me about many of the improvements UCSF and UCLA were incorporating into their programs and allowed for a direct comparison of the dental school specialty rates for both UCSF and UCLA. Truth be told, they are far more similar than everybody had been saying! The point is, it is VERY LIKELY, other schools will have similar resources that they put out for their alumnis, call and ask about it!

Migrate Away from the Common Answers: Make your answers unique and insightful by spending more time covering things that are less known by pre-dents.

This will leave a lasting impression on the individuals deciding your admissions into the program by making you stand out from the crowd.

MAKE IT PERSONAL! Everybody forgets to write WHY in addition to what they like about a program.

Don't just say what you like about the program and what makes it special. Complete your answer by explaining why a particular attribute of their program will benefit you as a student and a future clinician.
By following these tips, you are well on your way to a flawless answer to the question "Why are you applying to our School of Dentistry?" As always, if you need help just Ask Elias!