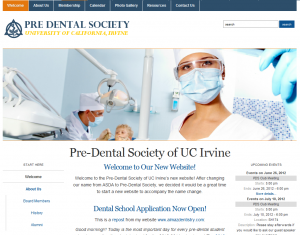 Hello everybody, I would like to introduce the new Pre-Dental Society of UC Irvine!
After some discussion we decided to rename the UC Irvine pre-dental club, previously named American Student Dental Association at UC Irvine (ASDA@UCI), to Pre-Dental Society of UC Irvine. The decision of a name change came due to several reasons. The first being the fact that most other pre-dental clubs at universities use the name "Pre-Dental Society". This change would improve our clubs visibility to pre-health students across campus through the use of a standardized and easily recognizable name.
The second reason is because we are not associated to ASDA (a pretty big deal!). I learned this my freshman year during my interview for the pre-dental board. I asked how our $30 dollar membership fees managed to cover our costs as well as ASDA member registration fees which are roughly $50 dollars. The interviewers told me that we were not actually associated to the organization. Later on, out of curiosity, I researched how the club ended up using the organization's name and I learned that in 1999 the American Student Dental Association started a program to bring undergraduate chapters to universities. The program flopped and as a result it was completely abandoned by ASDA. Details about what caused the program's termination have been difficult to find since this occurred over 10 years ago.
Schools were expected to switch their names from ASDA, but, apparently, it was never enforced strictly. By 2012, most organizations switched over to "Pre-Dental Society" with our own UCI club being one of the few exceptions nationally. After learning about my new position on the next years board, I spoke to the other 2012-2013 board members and we decided that it was time we left the ASDA name behind and moved on to become the Pre-Dental Society of UC Irvine. While this move may result in losing some connections with contacts we have accumulated over the years, it also has the benefit of making it easier for dental-career-curious individuals to find us. Since helping other students is what we are here to do, this is a very important benefit to us!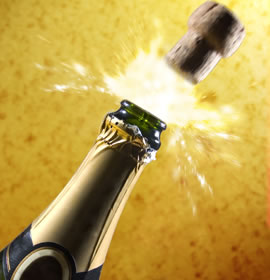 Another side effect of the name change was the fact that nearly everything we have must be redone to accommodate the new name. Everything from our website to our constitution needed to be rewritten to reflect our new name and goals of the organization. I took on the task of building the new website because of my long history building websites. Immediately following finals,  I started extensively working on these projects. After nearly 20 days of coding, debugging, repeat, I would like to announce the new website for the Pre-Dental Society of UC Irvine!
I find the website design to be very professional looking which is important for a pre-health organization, and I am particularly proud of the adaptable structure of the website that allows a fairly significant modification of content using a drag and drop interface. Keeping the website editing simple is important just in case next year's board (or the one after that) has no web experience.
There is still a ton of work to do as part of the name change process, but I really enjoy doing it. The more I refine our documents, the more I realize that this review needed to be done someday. Many of our documents are the victims of poor editing throughout nearly a decade and as a result have lost their professionalism.
Now that much of the work is done on the new website, I will be back on here writing more frequently! I am looking forward to writing several new blog posts throughout the summer. If you are waiting for a specific topic, please submit a request through my Ask Elias page and I will be sure to write it!
Have a great weekend!
P.S. Get those Dental School Applications in! July is almost here!