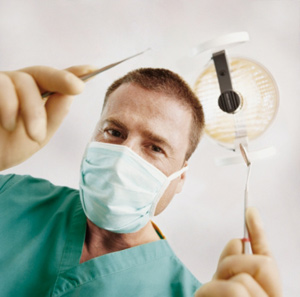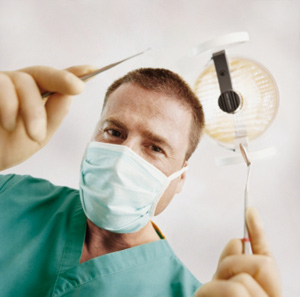 APPLYING FOR THE 2014 AADSAS APPLICATION?
Good morning!!! Today is the most important day for every pre-dental student planning on attending dental school for the 2013-2014 school year! The 2012 AADSAS application season has begun! By now, you should have most of the application completed so that as soon as the application opens, you can fill all the application sections including your letters of recommendation, personal statement, and all your extracurricular activities! If you have not compiled your application contents, don't fret! There is still plenty of time to turn everything in. However, keep in mind that dental school admissions are based on a rolling admissions system, in which fewer people are admitted as time passes by. In essence, it is easier to get in to dental schools if you apply right away rather than a few months in.
Last week I had the privilege to attend a presentation by Stan Constantino, a Director of Admissions from the University of Pacific Arthur A. Dugoni School of Dentistry. Stan enlightened us on topics related to admissions. We also got the opportunity to get many of our questions answered regarding UoP and dental school admissions in general.  The following list was compiled based on answers given by Mr. Constantino which have been further expanded:
When is "early" when it comes to application season?
Generally, if you apply before the end of the month of June, you are considered an early applicant. Applications within the first month are immediately processed but not reviewed by dental schools for roughly another month. As a result, submitting on the first day does not have a significant advantage over submitting than the end of June. However, the rule of thumb is that if you have all the sections ready, then you should submit it as soon as the application is available.
When should I have my DAT done by?
It is highly recommended that the DAT test is completed as early as possible. To still be considered a moderately-early applicant, you should have your DAT done no later than July. You can take your exam later than that, but your application will lose its early advantage it had when you initially submitted it. Applications missing sections are put on hold until the section is delivered. I have heard of people taking the DAT as late as October or November of their application cycle!
What DAT score should I aim for?
You should aim for as high as possible, however a good "safe" zone is anything above 20. This applies to virtually all dental schools. Stan Constantino mentioned that UoP, in particular, is least concerned with the Quantitative Reasoning section of the DAT. His rule of thumb is that if you score 17 or under on any section, then you should retake the test. Anything that low is not considered a competitive score.
Can I take the DAT over?
You can take the DAT once every 90 days. Your last attempt is the score that is reviewed by dental schools. Please be aware that any regression in score will override any higher scores previously earned. Only take the test if you are ready to take it again, do not do it just because you can!
How long does it take for dental schools to receive my application?
Your application's delivery time can vary significantly. Some schools fall under a 3-6 week window while other schools fall under a 6-8 week window. Since the delivery window can vary over a month, it is best to have the mindset that all of your desired dental schools will receive your application no later than 3 weeks after applications open June 4th. This way, you give yourself a specific goal that will prevent your applications completion from dragging on weeks or months longer than it should!
What if I submit my application immediately, but I am waiting for my letter of recommendation from person X?
Every requirement of the application must be ready as soon as application season opens. If any part of the application is missing, the whole application is put on hold until the required pieces are submitted. This most commonly happens due to a late letter recommendation. It is highly recommended that you request a letter of recommendation very early on in the process and give the writer a deadline a few weeks prior to the actual June 4th deadline. This gives you a little safety window in the case that the individual may have forgotten to write the recommendation letter.
The key message to this is that you should have EVERYTHING ready by June 4th, application day.
I have a few C's. Will that prevent me from getting into dental school?
Mr. Constantino said that 1 or 2 C's will not hinder your application much. Depending on the difficulty of the class, a C can be considered acceptable.
What factors make up the dental school admissions process?
Fulfilling all these categories will put you and your application in a very good standing. Being solid in all of these categories will make you an extremely strong applicant anywhere.
Coursework

Gives the admissions officers an idea about the difficulty of your classes, types of classes, and diversity of classes.

Course Load Sufficiency

Maintaining a dense course load throughout college is very important. This shows dental schools that you can perform strongly in very intense and demanding situations.

GPA

A numerical value calculated based on your performance in classes. Several versions of your GPA are evaluated. Mainly a science GPA and total GPA.

DAT

Standardized testing score helps balance the inconsistency in GPA's across hundreds of schools.

Letter of Recommendation

2 Science Curriculum letters of recommendation
1 Other letter of recommendation
You can submit more, but some schools may only review 3 out of however many you have.
It is better to have 3 very strong ones rather than 5 moderately strong letters.

Personal Statement

A high quality personal statement can show a lot about you and your personality. This is a great place to show to admissions officers that you are passionate about becoming a dentist.

Extra-Curricular activities

Community service is a great way to show admissions that you are doing other things than just studying. Contributions to the community go a long way especially when they know you are busy doing everything else mentioned in this list.

Leadership

Having leadership positions in organizations shows your ability to manage others and lead a team. This is vital to becoming a dentist as dentists who own private practices are the boss and are the leaders of a dental team.

Dental Experience

It is important to have some shadowing hours. Mr. Constantino recommended 40+ hours to be a strong candidate. I would recommend doing as much as you can. Spending as much time in a dental environment as possible will really help you feel confident in your decision to pursue a career in dentistry.
My dental experience is the reason why I know dentistry is the career for me. An answer to the question "Why Dentistry" is much stronger when you have experiences that tell your story for you.

Dexterity

Proving you have fine motor skills is vital. Pick up a hobby that involves complicated and precise movements. Hobbies like painting, sculpting, or playing an instrument not only show fine motor skills, but they also show admissions officers that you have developed an artistic edge over other dental students.
My hobby has been soldering and repairing small electronics. To me, it is like performing surgeries. Very precise movements in very tight areas are needed to perform the repairs and built electronics. Research may open up opportunities to perform surgeries on animals for various reasons. Although this may be difficult to do at first, it is a great way to develop dexterity skills in a stressful environment.
Do you have any recommendations on curriculum that will improve my application and ease my load during dental school?
It is highly recommended that more than 1 science class is taken per quarter. Some important classes to take with their respective labs are:
Human anatomy
Physiology
Bio chemistry
Histology
Microbiology
Many of these classes will be taken again in your first two years of dental school, during which you will be taking 5+ intense and dense classes at once. Early exposure to these subjects should simplify the transition to dental school by making the workload less exhausting.
Does applying for a second cycle hurt my chances?
While most schools will see that you have applied previously, they will treat your application similarly to first timers. They may also use another factor to help their decision by looking into how you have bettered yourself since your previous application. If you are applying for a second cycle, be sure to emphasize on your improvements during your time off.
Does taking a year off between undergraduate and dental school hurt my chances of getting in?
Taking a year off is completely acceptable; in fact, you can take as many years off as you would like! The only catch is that you have to show that you have grown as an individual during that time period. As long as you did not spend the entire year sitting in front of the TV, there should be absolutely nothing to be concerned with when it comes to taking a break from school.
I would like to thank Stan Constantino for coming all the way down to UCI to give us this presentation. It was a wonderful opportunity to get to speak to an admissions representative. If you have any questions regarding the application process, fill out the Ask Elias form and I will contact Mr. Constantino to get an answer.
Filling out the AADSAS is fairly straightforward. And if you need any help you can access their guide posted on the AADSAS website.
Please note: Since this school year is winding up, I will be taking a short break for the following two weeks so I can focus on finals! Good luck on applications! I will still be answering any email questions if you have any.