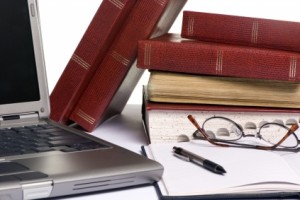 With application season right around the corner I thought it would be a great time to post some resources that I commonly use. While most of these have similar information, each one of the websites recommended below has a unique attribute that makes it stand out over the others. To best prepare for dental school, I would recommend bookmarking and using all of these resources along the way.
AADSAS, the Associated American Dental School Applied Service, is an organization run under the ADEA (American Dental Education Association) specifically designed to provide a universal application to dental schools. As you can guess, this is a vital resource if you want to become a dentist. It is the best and only way to apply for all the dental schools you are interest in attending. One application will contain and deliver all components of the application including your personal statement and your letters of recommendation to every school on your list.
Application season starts June 4th, and since you want to get into your dream dental school, you should give yourself every advantage possible. Submitting your application early is the simplest and most effective way to significantly improve your chances of getting into your dream school. This is due to the fact that the early applicants get more interview opportunities since none of the seats have been filled yet. As time goes on, seats begin to fill and schools begin slowing down admittance rates. Make sure to have everything ready as soon as possible so that you can submit and complete your application within the first few weeks of the application season.
This is the best resource for talking to other pre-dental students. In my opinion, these individuals are the experts of how to get into dental school. Many of them have already gone through the process and are there to help spread their knowledge to get others in. The people who put a lot of effort into this website usually can be considered experts and as a result many of them have outrageously high GPAs, DAT scores, and achievements. Please do not feel intimidated by them. These students are commonly the "cream of the crop" when it comes to applicants.
This is the best resource for statistics on dental schools. While the website does not have the greatest design, the information it collects is unique and I would recommend anybody applying to dental school to use it. PreDents.com is a great way to keep track of one's stage in the application process versus others applying the same schools.
It is member driven in the sense that members update their status at the dental schools they apply to. For example, when somebody gets an interview at a specific dental school, they update their status which automatically updates the statistics for that dental school. This data is obviously not complete since many pre-dental applicant do not know of this website. Although the system is not perfect, it is the only way to keep track of the status of the current application season. You can get a good idea of the interview rates, acceptance rates, rejection rates, and attendance rates. You can also look into the previous years worth of data collected by this website and you can compare statistics over the years. As with StudentDoctor.net, the people who use this website are commonly the top students. Please do not be alarmed about the high averages posted by people on this website.
ASDA, the American Student Dental Association is an excellent group to be a member of. Their mission statement (below) defines the purpose of the association perfectly.
The American Student Dental Association is a national student-run organization that protects and advances the rights, interests and welfare of dental students. It introduces students to lifelong involvement in organized dentistry and provides services, information, education, representation and advocacy.
If you are interested, you can become a registered member. ASDA has free resources, but I would highly recommend being a paid member for at least one year so you can take advantage of the resources they provide you with. For $58 dollars you get:
Free subscription to our publications like Contour, and our e-newsletter Word of Mouth (emailed monthly)
A copy of our handbook "Getting Into Dental School"
Members-only access to our website
Discounts on products and services that are valuable to students, including T-Mobile wireless phone plans, Kaplan's DAT courses and materials, Bank of America ASDA credit card, Geico insurance and more
Opportunities to network with 18,000 dental students through our national, district and chapter events as well as our Facebook page
Please visit these resources! They are there for pre-dental students to take advantage of. I would highly recommend reading through these to learn tips that will help you get into your dream dental school. If you know any other great sources, please comment below or email me using the "Ask Elias" page. I would love to expand this list as more excellent resources are discovered.