I can't believe it is already two years later! When I started this project, I had no idea how ambitious the idea of an all encompassing pre-dental resource was. I expected to run out of content 20-30 posts in, but two years and 44 posts later, I am not even half way through the material I plan to cover. This project has been something that has reshaped my passion for pre-dental mentoring. I plan to continue providing information to the community for years to come as I am nearing the transition into dental school. In dental school, I hope to be part of a pre-dental committee focused on helping students in high school and college achieve their dreams of becoming a dentist. Getting into dental school is a long and challenging process, but in the end it is worth it, trust me!
With that said, our community has grown tremendously over the past year. Here are some stats from the website!
Visits: 10,320
Unique Visitors: 8,884
Pageviews: 25,751
Reach: 111 Countries (See below)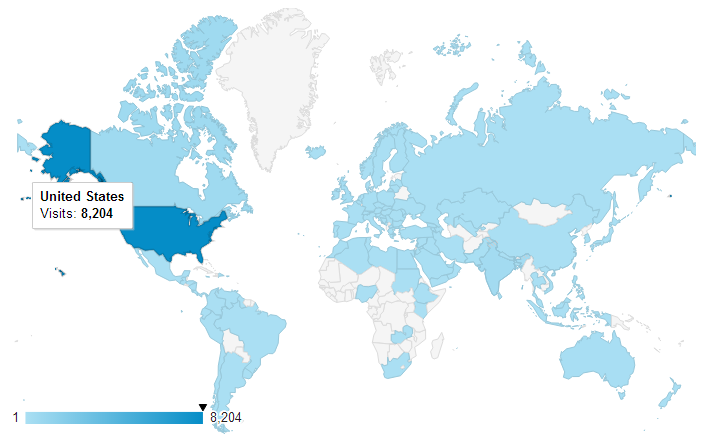 I am absolutely amazed at the response and love receiving messages from all of you. Please continue to send me messages through Ask Elias.