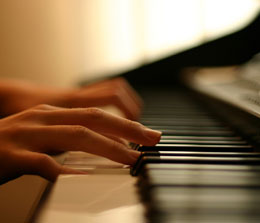 Hello everyone! My name is Kristine Angeles, and I am the Internal Vice President for the Pre-Dental Society at UC Irvine, and I am Elias' guest blogger.
As a returning board member for UC Irvine's Pre-Dental Society, a lot of our members ask me, "What can I do to become a more competitive dental school applicant?" A competitive applicant is well rounded both academically and personally. It is important to focus on the following areas: recommended science courses that dental schools like such as anatomy and or biochemistry, exploring dentistry such as shadowing and assisting, and involvement in giving back to the community. Many other components make a strong dental school candidate, with the most frequently overlooked being manual dexterity.
When the idea of manual dexterity comes up, members ask me for advice on what they can do to prove their hand-eye coordination and fine motor skills. As a child, I have always loved drawing and painting, and was able to hone these abilities by practicing them during my leisure time. As I grew up, I got exposed to many mediums in which I can express my artistic ideas. I started to explore as many art forms such as printmaking, woodcarving, tying knots and cross-stitching. Although these are excellent ways in which one can sharpen fine motor skills, there are far more things one can do.
What is manual dexterity?
Manual dexterity is the ability to perform fine motor skills using ones hands and eyes in an orderly fashion. These skills might come naturally for some people such as the legendary pianist Mozart , or Michelangelo's lifelong painting found at Sistine Chapel, but unfortunately, these abilities do not develop over night for most people.  Luckily though manual dexterity is something we can practice and truly polish over time.
What are some things I can do to refine my manual dexterity skills?
I have provided a list of activities that I have found useful in practicing fine motor skills. Please note that there are far more things that can be done to enhance one's manual dexterity, this is merely a list.
Learn a musical instrument that require extensive hand-eye coordination such as the piano
Draw and paint
Woodcarving, sculpting and linoleum printmaking
Sewing, cross-stitching, crocheting, knitting
Soldering
Jewelry making
In practicing manual dexterity, do not forget to find something that you truly enjoy doing! Make it into a hobby, and really hone those skills. Good luck!