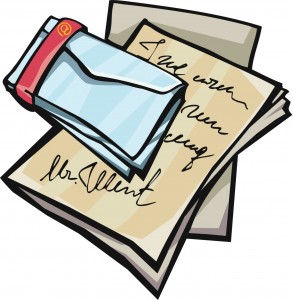 As mentioned in AADSAS Application Frequently asked Questions post earlier in June, three letters of recommendation are required as part of the application. Of the three recommendation letters,  two must be from your science courses and one can be of from anyone. The letters of recommendation are important aspects of your application since they, and your personal statement, are what define you as an individual beyond numbers and ranking. The admissions faculty is looking for individuals who have personable qualities, and a strong letter of recommendation will have more merit than any personal statement written by the individual applying. For this reason, it is important to receive three strong letters of recommendation. A letter of recommendation could be the deciding factor for interview opportunity just as easily as it can be the deciding factor for receiving a rejection letter.
Some of the following questions and answers were inspired by a presentation given by Stan Constantino, a Director of Admissions from the University of Pacific Arthur A. Dugoni School of Dentistry. Stan enlightened us on topics related to admissions.  The following list was compiled based on answers to questions given by Mr. Constantino and expanded upon.
How many letters of recommendation should I have?
Your goal should be to have 2 science curriculum letters of recommendation and one miscellaneous letter. The miscellaneous letter carries weight in its own way. It is a great opportunity to show admissions officers your life outside of academia and how people perceive you. A great miscellaneous letter can come from many places. Some common ones are from a priest, a former or current boss, or a dentist you shadowed at.
What if I have more than three letters of recommendations?
The AADSAS application accepts more than three letters! However, please be aware that admissions faculty is only required to read three letters, regardless of how many you submit. For example, imagine a scenario in which you submitted five letters, two of them were strong letters and three of them were mediocre. If three of the letters were read at random the likelihood of getting the three letters you wanted read are greatly reduced. The following table shows the probability of each combination:
| | | |
| --- | --- | --- |
| 2 Good/1 Mediocre | 1 Good/2 Mediocre | 0 Good/3 Mediocre |
| 30% | 60% | 10% |
Based on the assumption that an admissions officer will only read three letters, 1/10 schools you applied to did not get the opportunity to read any of your top letters, while 6/10 schools only got to read 1 of them. As you can see, the odds are not in your favor. For this reason, I highly recommend following a quality over quantity ideology when submitting letters of recommendation. Make sure to get strong letters and pick the letters that you believe will carry the most weight. It will always be better to have three very strong letters rather than 5 moderately strong letters.
Does research count as a miscellaneous letter of recommendation or a science letter?
The answer to this question depends on if you received units for research, and as a result a letter grade based on your research performance. If a letter grade was given, then research qualifies as one of your science letters of recommendation. A research letter of recommendation is highly recommended if you can get one since, in a research environment, you spend significantly more time interacting with the person who will be writing the letter than with a professor during office hours.
What characteristics are looked for in a letter of recommendation?
Admissions officers are looking for specific things in recommendation letters. It is important to nail key characteristics like interpersonal skills, teamwork, and personality. The admissions director emphasized being very careful picking who writes you a letter of recommendation. Do not go to a professor that you got an "A" in just because you got an "A". Keep in mind that the dental schools have your transcript and as a result, having a letter of recommendation emphasizing your performance in the class does not bring any new advantages to your application.
Do you have any advice on how to get a good letter of recommendation?
Make sure the person knows who you are, and that you are in good standing with them. A letter of recommendation can go one of two ways. The recommender can write a letter recommending you, a neutral letter, or a letter against recommending you. Stan emphasized asking the writer if they could "write a positive letter of recommendation."
At large universities it can be fairly difficult to get a letter of recommendation from a professor teaching a class of 300+ students.  Most commonly, that professor can have at least one or two other classes which can make it even more difficult for students to get a good quality and positive recommendation. One method of getting around this dilemma was recommended by the Biological Sciences Councilors here at UC Irvine. It is acceptable at large universities that TA's assist in the writing process and that the professor agrees to co-author the recommendation letter. Doing this may be easier than getting a professor to know you on a personal level all while maintaining the same weight a letter directly from the professor has.
Should I give the person writing the letter anything to help make the writing easier?
Yes! Please do! When asking for a letter of recommendation, do not rely on a verbal agreement or an email conversation. Have a physical request that you hand directly to the person. I found a letter of recommendation template in high school and I have used it every time since when asking for recommendation letters. Please do not print out the template and fill it in. Rewrite it on a word processing program and have key parts like the due date in bold. Fill in the the accomplishments section and paperclip a resume and any other documents to the back of it.
What if the letter is not written by the due date. What do I do?
Don't put yourself in this situation! The people who will be writing letters for you are very busy individuals and they often forget to write a letter of recommendation. The worst thing to do is to remind them last minute since at this point they will rush a letter all while being under pressure by the student.
The following time guideline, two-two-two,  is highly recommended so that you do not find yourself such a situation. Give the person enough time so they can comfortably write a letter for you in their free time. I recommend asking them two months before the letter is needed. This way they have no reason to feel pressured. Since you are asking two months in advance, two weeks prior to the deadline, contact the individual and remind them of the letter of recommendation and see if they need any other documents or information from you. The final component of this plan is to give them a deadline that is  two weeks before the actual due date. This will give you an extra window of time just in case they do not finish it on time for any reason. At this point, you can tell them that the latest the school will take it is two weeks from the deadline and that you would really appreciate if they could still write the letter for you. Following this procedure will minimize the stress on both of you and since a two month window was given, the recommended should not have any reason to think negatively about you if the letter sees any unforeseeable delays.
My last piece of advice is to make sure you maintain a good relationship with the individual writing the letter. If the recommender feels, for any reason, that their recommendation is no longer valid, they can easily retract the letter or modify it. I have heard horror stories in which students stop helping their recommendation letter writer, like the principle investigators of the research group, after receiving the letter of recommendation. The researchers were able to retract their letters and sent memos to the schools the student desired explaining why. You do not want to find yourself in this situation! Be smart and respectful! These individuals are doing you a great service!
If you have any other questions of concerns please submit them using the Ask Elias form!