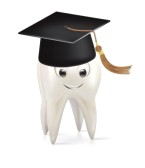 Hello everybody! I have finally finished putting together a list of frequently asked questions that I get on this website! You can see this new list by clicking the "FAQs" link at the top of any page on the website. As time goes on, I plan to add new questions and answers as well as refine old answers based on new information I learn.
I will be applying this upcoming cycle in hopes of getting into one of my dream schools (UCSF or UCLA). Congratulations to all my friends who have been accepted in dental school over the past few week! It is exciting watching my network of friends spread across so many schools!
In the process of applying, I expect to learn a lot more tips and recommendations as I go through this process of getting all my requirements ready. Currently, I am working on ironing out letters of recommendation. In the past few weeks, I have learned a lot about letters of recommendation and I plan to write an amendment article to All You Need to Know about Letters of Recommendations based on my personal experiences. I hope to have this article published by the end of February so that the information would still be relevant to those who are gathering letters of recommendation for the next AADSAS application opening on June 1st.
I still plan to begin a new segment geared towards high school students! There are many things I wish I could have told myself in high school that would put me in a better position now for dental school. If you know anybody who is still in high school and even just CONSIDERING a future in dentistry, please share this website with them and have them contact me on the Ask Elias page if they have any specific questions.
As of now, back to studying. Midterms are coming up quick! Keep fighting towards your dreams!