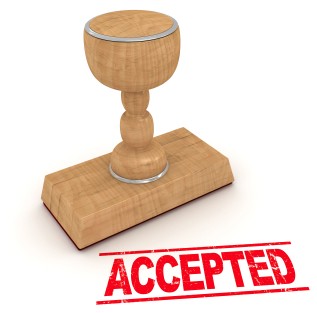 Congrats to everybody who was accepted in this first round! Those accepted get calls today congratulating them and they should find their status updated on AADSAS shortly, if not already.
Now you can relax and no longer stress about if you will ever be a dentist! (Lucky for you!)
Here are a few reminders now that you are in:
 Maintain your grades! Don't let senioritis kick in fully! Yes, you don't have to get "A"'s anymore, but they are still recommended if you want to keep that GPA up for graduation. You won't be kicked out of dental school for receiving "B's".
Complete the classes you told the AADSAS application you were planning on taking. Your acceptance can be revoked if you do not complete those classes as your decision factored in your upcoming workload.
Meet your class mates! Visit The Student Doctor Network forms threads for school specific acceptances!
Kick back, relax, and enjoy your senior year! You earned it! If you would like, let me know where you got in using Ask Elias!