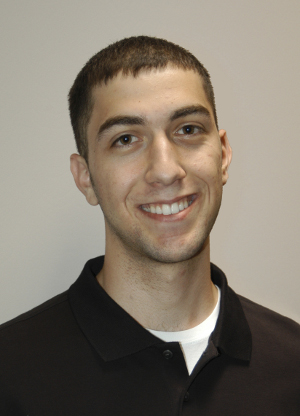 Good day!
Welcome to my blog! My name is Elias Almaz. I am a second year biological sciences student at University of California, Irvine. Home of the anteaters, ZOT ZOT! I wanted to start a blog to help pre-health students decide if dentistry is the right career for them. This is an important objective of mine since going into a profession as specific as dentistry means one is investing into a lifelong commitment. Such a commitment should have a driving force backed by passion. It's important to remember that if this career is pursued, you will be working in the profession for two or three decades. As a member of the UC Irvine Dental Club ASDA, American Student Dental Association,  as well as it's treasurer, I have had the opportunity to mentor several pre-dental students here at UC Irvine to help them shape their reasoning for pursuing a career in dentistry. For those who are positive in their decision to become a dentist and are currently pre-dental students, this blog will provide much advice for ways to prepare for dental school and a future as a dentist.
As a second year in college, I have had the amazing privilege of working with Paul Binon, DDS, MSD, a prosthodontist and implant dentist in Northern California, who has been in the dental field for over thirty years. Dr. Binon has been my mentor for several years and has contributed a significant amount to my knowledge of dentistry . He is a member of several high caliber dental organizations like the American College of Prosthodontists, Academy of Osseointegration, and the Pacific Coast Society for Prosthodontics. Dr. Binon has taught and lectured throughout the world and has published over 50 scientific research and clinical articles relating to dental implants. I am truly thankful I have a once in a lifetime opportunity to get to know, work, and learn from Dr. Binon. His website has been one of my ongoing projects, and is an excellent resource for information about dental implants, dentures, crowns, and bridges. Please check it out if you are interested!
As for myself, I have worked as a Dental Assistant since 2009 and I have nearly 1,200 hours assisting chair side. In that time, I have had many eye opening experiences and have gained insight on what to expect when I take the role of a dentist in the near future. These experiences are what helped me come to the conclusion that dentistry is truly a passion of mine.  The soul purpose of this website, Almaz Dentistry, is to share these experiences and documenting my journey to becoming a dentist.
I'd like to start the blog with a little background information about myself and how dentistry became my profession of choice. I would like to officially welcome you to Almaz Dentistry, a resource for all pre-dental students to explore their near futures. If there is anything in particular you would like me to talk about, please leave comments below and I would love to respond and help in any way I can.
Keep an eye out for a future post which will answer the most difficult question for a pre-dental student , "Why Dentistry?"
-Eli